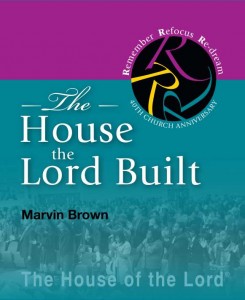 | Published: September 2015
| Synopsis:
This is the House the Lord Built.
He built it with the hands of a thousand people with a thousand stories. It is a House held together by faith and family, a House rich in its tradition of preaching, teaching and community ministry. As this House, under the leadership of Bishop F. Josephus Johnson II, celebrates its 40th year, it is time to hear about those stories, those struggles, the tragedies and triumphs of servants of God.
In prose, photographs and members' own words, the past, present and future of one of Akron, Ohio's largest churches is revealed and celebrated.
Welcome to The House of the Lord.
| Formats: Publication is available in softback or ebook.
_______________________________________________________________________
"Brown beautifully captures the story of how God built a church from the ground up, infused it with grace, and performed miracles all along the way. Memories of gratitude are sure to be the result as members of this church and those who had a hand in building the church, reflect on its 40-year history."
Read more reviews here.
_______________________________________________________________________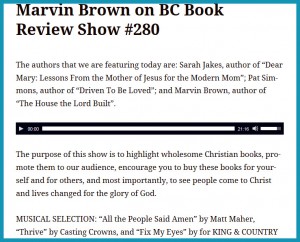 | Audio review of The House the Lord Built
Buy THE HOUSE THE LORD BUILT softback from:
Amazon | Barnes & Noble | Books-A-Million | Alibris |
Buy THE HOUSE THE LORD BUILT ebook from:
Amazon | Barnes & Noble | iTunes Books
< Works
| Home |