Hidden Figures (2016)
Rated PG
That Hidden Figures rights a wrong by dramatizing the little-known history of brilliant African-American women, whose work proved instrumental in putting Americans into outer space, is enough to make this essential viewing. But I was surprised the film isn't content to quit while it's ahead.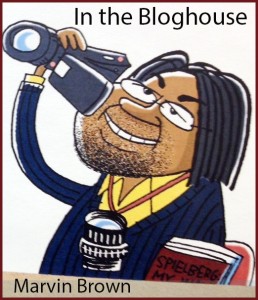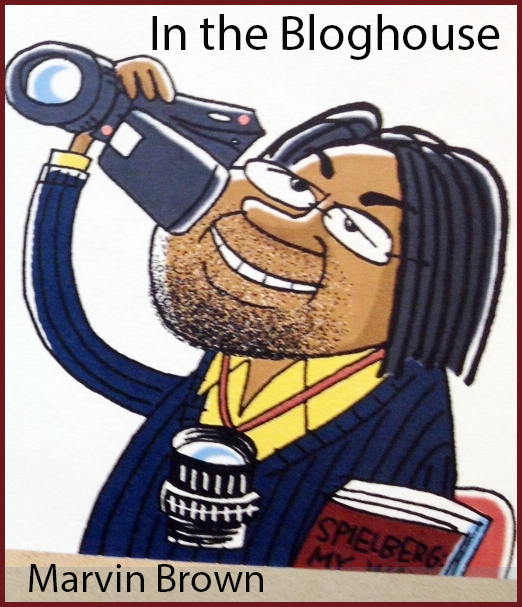 Directed by Theodore Melfi, the film also inspires and entertains with its unabashed appreciation of science and intelligence, and with the heady competition between the U.S. and the Russians to reach the stars—the space race. I was surprised again when it took another lap around the screenplay to explore the gender inequality of the era.
Figures even finds time, briefly but pointedly, for romance, parenting issues, and marital concerns, giving particular space to black men as providers for, supporters and admirers of these intelligent women. I love movies that celebrate intelligence and imagination. I reflect that despite the film's risk of biting off more than it can chew, it succeeds because it's well-written (from strong source material), directed and acted.
At so young an age, Katherine's (Lidya Jewett) fluency with numbers grants her stamina and opportunities against the liabilities of her era: being black and female. Katherine G. Johnson's beautiful mind ultimately leads her to NASA where as a widowed mother (now marvelously portrayed by Taraji P. Henson) she joins other black women with dazzling intellect (they are called human computers by their NASA bosses). It's refreshing that the film takes their intelligence as a given. We know they're smart, everyone in the building knows they're smart, their families and friends know it too.
These women and others like them work in the far reaches of the intellectual caste—rocket scientists, physicists, mathematicians and engineers—yet they live in a time of segregated restrooms and eager suspicions. Katherine's colleagues and carpool mates include Dorothy Vaughn (Octavia Spencer, The Help) and Mary Jackson (singer Janelle Monaé). The commute to and from work allows the women time to let down their hair and air grievances to each other.
Dorothy is a mathematician and supervisor in all but title, while Mary is an aspiring engineer, capable enough, but held back by her gender and race. Katherine's undeniable gifts lead her to become the first "colored" woman on the Space Task Group charged with sending an American astronaut into space.
At work, it's all business all the time, with little room for error, having at least as much to do with NASA's exacting standards as it does the discriminatory practices of the day. Just as I'm wondering how such smart, analytical folks could waste time with petty, irrational racism, Kevin Costner's hardnosed task force leader Al Harrison grows furious that his ace computer, Katherine, has to waste time daily running across campus to use the "colors only" restroom instead of the one right down the hall.
The women's work intensifies with news that Russians have successfully launched a satellite into space—and then a cosmonaut. America's history of being first, best, a global leader is on the line. The nation is stirred by the possibilities of touching the stars. It's an era of racial shame, sure, but also a unique one in which astronauts (Ohio's own, John Glenn!) were superheroes. At some point, the united cause to be the first nation to blast off the planet brings temporary racial reprieve. I'm reminded of how a champion sports team or Olympic squad can unite a city, state, nation of racially diverse people for the common cause of victory. The outcome of the space race might be celebrated history, but not the legacy of these amazing women. Their place in NASA and American history is equally impressive. The film gets that on the record.
The cast is a balancing act of great performances. The lead actors are, of course, exceptional—Henson and Spencer build on solid careers; Monaé emerges as a talent to watch. And note Kirsten Dunst's (The Virgin Suicides) subtle but impactful portrayal of a tired subjugated white women who has more in common with her subjugated black subordinates than she can say. The men shine as well. Costner's stern, all-business egghead never breaks character, but we find his humanity in the growing respect he gains for Katherine's intellect and determination. Jim Parsons (TV's The Big Bang Theory) gives a shaded performance as a mathematician growing bitter in the shadow of Katherine's gifts, torn by his respect and jealousy. Mahershala Ali, who's having a good year with this film and the acclaimed film Moonlight (which also features Monaé), is wonderful as a stereotype-busting upstanding veteran who pulls Katherine back to a long-abandoned world of romance.
Hidden Figures is entertaining, informative, a bit suspenseful and important. It's rare to see a "black" film not involving sports that so personifies the American spirit. It's hard to see anyone not finding elements that hook them into this outstanding film.


| Marvin Brown's Movie Review Archive