bwoy (2016)
Rated R
While press materials describes it as "a slow-burning LGBT thriller," bwoy is more of a heartbreaking character study, a psychodrama really, with brief touches of suspense. Nevertheless, it's purposefully challenging, skillfully understated and gets a mighty boost from its lead actors.
We open with shots of a beautiful little boy heading into a beautiful swimming pool. We think we know where things are going, and we're pretty much on target, but director John G. Young (Parallel Sons, 1995) effectively establishes a timeless dread which looms over his story entire.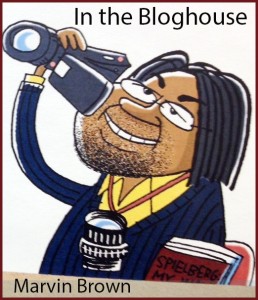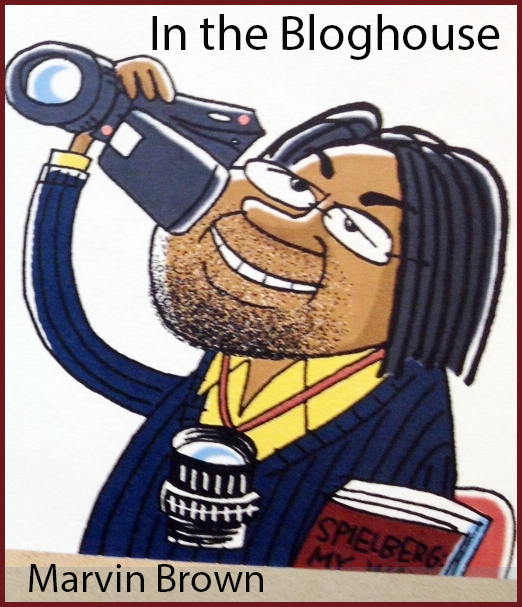 Anthony Rapp ("Star Trek: Discovery," Rent) is Brad, an early-forties employee whose call-center day job drains joy from him and he drifts through his after-hours life like a ghost. Young's camera and pacing are sly in the early-going. We can't immediately connect Brad with a solemn black woman (De'Adre Aziza) quietly intercut into his daily routine. Slowly, we come to realize Brad, who we've taken as gay and single, is actually married to the woman, Marcia. We take him as gay and single because he spends his evenings (and eventually, days) on a dating website seeking buff black men.
Brad isn't having any luck on the website until he spices up his profile, grabbing the interest of Yenny (Jimmy Brooks), a young, humorous and handsome Jamaican. Yenny comes on strong, but Brad is bowled over by the attention. Indeed Yenny has the gift of gab, a high-watt smile, six-pack abs and, let's face it, who isn't won over by a Jamaican accent? Yenny brings color to Brad's gray life—literally: Young contrasts lush Jamaican landscapes and photos with the muted palette of Brad's limbo life in Schenectady, New York.
Online chatting begets iPhone texting, which begets photo-sharing, which begets video conversations, which begets cyber sex. The progression is not unexpected. Befitting this era of social media excesses, much of the film consists of screenshots—phone and computers. Things are clearly presented through Brad's point of view; when he's offline, so is Yenny. Rapp never falters in building bland Brad out of quiet desperation. Stoic behind thin-framed glasses and a locked jaw, Brad often seems on the verge of tears or about to implode with embarrassment, convincing both in his willful naivety and risk-taking. Brad stereotypically targets muscular black men, has a black wife and yet his cultural examination seems to begin and end with search-engine image lookups and a CD of generic Jamaican jams. Is it pure lust, or revived hope that drives him forward, even as he begins to doubt Yenny's intentions?
Marcia is key to the backstory. Broken and guilt-ridden into shocking submission, the deeply sad character is deserving of her own story. I'm of two minds concerning the handling of this subplot: the sparse development and dialogue between her and Brad speak to their devastating loss; it also seems undercooked, repetitiously vague. How much of this could Marcia really accept? Nevertheless, her quiet despair is devastating. Aziza is powerful in her final scenes with Rapp.
As the tragic past finally comes into focus, story proper has methodically guided us toward the inevitable in-person meeting between the online lovers. Now we flirt with suspense as Brad cuts free of the past that binds him and goes all-in for love. I expected a twist of "Catfish" proportions, but must admit I didn't see a softer denouement coming. It certainly points us back to an understated theme of the potent pull of parenting.


| Marvin Brown's Movie Review Archive