AWARD-WINNING DIRECTOR ELINA PSYKOU TELLS UNIQUE STORIES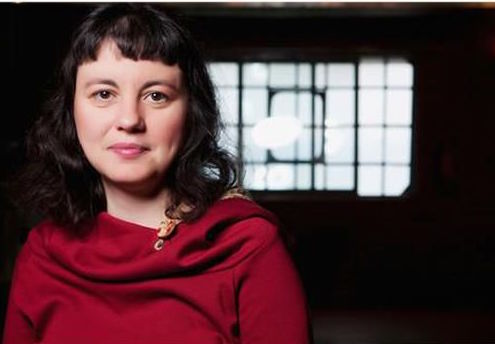 There's a clear-eyed focus concerning Elina Psykou filmmaking outlook. Yes, she a female director—underrepresented, lauded—and as a Greek director she's gaining ground on her auteurs peers like legends Theo Angelopoulos and Costa-Gavras, and rising-star Yorgos Lanthimos (Dogtooth and The Lobster). But she seems less interested in being analyzed as a female or Greek director than telling insightful stories not confined to one country or nationality; she's busy honing her craft.
When making films, Psykou says, "I prefer not see everything as black or white. Everything depends on the point of view."
Her latest film, Son of Sofia, had its U.S. debut in April at the Tribeca Film Festival, where it received the prize for the Best International Narrative Feature. Her sophomore effort is set in 2004, but its clash of Russian and Greek cultures seems acutely timely as current immigration issues provide searing headlines around the globe.
CHECK OUT MY REVIEW OF THE FILM HERE
Son of Sofia is the tale of 11-year-old Misha, a Russian boy who arrives in Athens during the 2004 Olympics in Greece. Two years prior, his mother relocated to the country following the death of her husband and now Misha joins her. There reunion, to say the least, is awkward. Attempts by mother and son to reconnect are hindered by bitterness, deception and culture clash. Misha's faced with many changes, including gaining an unexpected stepfather.
To hear Psykou talk is to hear her appreciation for cultural variety.
"It makes no difference wherever you are from," she says. There's a commonality in our yearning, our fears. Whether it's a Russian kid or Greek kid. "When you are a kid you are the same," she says.
Psykou is an alchemist of sorts: she mixes Greek sensibilities in with Russian folklore, then stirs in a bit of dry humor, social commentary and suspense.
Particularly, it's the fantasy elements that subtly, then boldly run through the film. "I believe kids love fantasy," she said. So it made sense that Misha turns to fantasy in the face of his confusion. It is a way for the quiet, isolated boy to give voice to his fears and anger. But, Psykou notes, Misha isn't the only character who looks to fantasy. Each of the main character—Misha, his mother and his new stepfather—use some level of fantasy to cope.
"The film is an opportunity to explore fantasy," Psykou says. "The three main fantasy scenes in the film all occur during turning points in the film."
Like her awarding-winning "New Wave" first film, 2013's The Eternal Return of Antonis Paraskevas, Son of Sofia invests in clever observation, off-beat characters and deliberate pacing. Son builds upon Psykou's eye for detail and steadicam work and her abilities to mesh the surreal and the concrete.
She finds influence in Austrian auteur Michael Haneke (Funny Games, Amour) and American indie great Sofia Coppola (The Virgin Suicides, Marie Antoinette). Haneke's cold, creepy intellect is evident, and so is Coppola's doggedly atonal uniqueness.
What's next for the talent director? A planned documentary that features people who travel to other countries to receive services—abortion, cremation—not available to them in their native lands. A third film will follow the documentary.
It's all about staying focused on her craft. Ultimately, Psykou wants to be in a position to create films on a regular basis.
"I'd like to make films every three years," she says.
| Marvin Brown's Movie Review Archive
Social tagging:
Elina Psykou
>
female director
>
Greek filmmaker
>
In the Bloghouse
>
interview
>
Marvin Brown
>
Son of Sofia
>
Tribeca Film Festival