Tribeca Film Festival
Son of Sofia (2017)
Unrated
The little Russian boy is grief-stricken, seemingly abandoned, deceived and brought to a country whose language and people he doesn't understand. It's not surprising that he gradually retreats into fantasy, which is at first cute, then grows disturbing and possibly dangerous.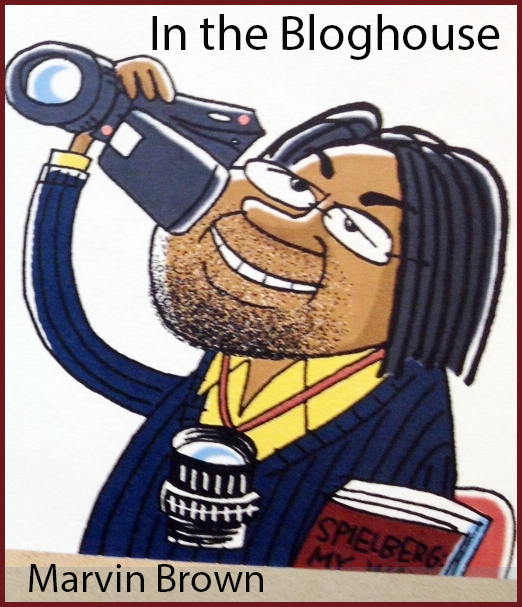 Writer-director Elina Psykou (The Eternal Return of Antonis Paraskevas, 2013) sets her sophomore film during the 2004 Olympic Games in Greece, a time of clashing cultures, and of civic pride and competition.
Misha (Viktor Khomut) arrives with the Russia Olympic team to Athens and reunites with his mother Sofia (Valery Tcheplanowa), who has been settled in Greece for more than two years. Details of their separation are vague, but involve the death of Misha's father and his mother establishing residency to provide for herself and her son. It's an awkward reunion. Sofia seems to be trying to muster up joy with forced affection and a ridiculously large stuffed animal in tow. Misha immediately regards her tightly rolled-up hairstyle as foreign. He tells her his mother wears her long, beautiful hair down.
READ MY INTERVIEW WITH DIRECTOR ELINA PSYKOU
Things get more awkward as 11-year-old Misha learns he shares his new home with an elderly Greek man, Mr. Nikos (Thanasis Papageorgiou), who Misha is lead to believe is in the care of his mother. Mr. Nikos doesn't speak Russian and doesn't want it spoken in the home. Quickly, of course, Sofia's deception is foiled. Misha discovers her sleeping in the same bed as Mr. Nikos. By the time Sofia belatedly confesses to being married to the man, an irate Misha has sealed himself in the bathroom. To be sure, Sofia has also kept Mr. Nikos in the dark, leading her husband to believe Misha was informed of gaining a stepfather.
The entire film seems populated by characters trapped within themselves, despite being surrounded by colorful culture and an influx of immigrants and opportunities. It's a sad, quiet tale of people unable to make connections beneath the surface, which inevitably reinforces fantasy and delusions. Misha, often cloaked in a bear costume, finds strength and aggression in his imaginary world filled with moving, growling stuffed animals; the self-important Mr. Nikos longs again for the magical era when he possessed fame; Sofia seems adrift in the space between a past happy life in Russia and this makeshift family in Greece. A quiet scene of the family eating together while watching television hints at a domesticity that will never be.
Psykou's film is filled with characters you don't know whether to like or dislike. Sofia seems disconnected as a mother, sneaky and deceptive in ways that seem unnecessary. She leaves Mr. Nikos to do much of the caretaking while she's away working at a textile company, making stuffed animals. In addition to deceiving her son about being married, she also lies about watching a beloved TV series Misha intended to watch with her, and for good measure keeps a secret stash of candy hidden in the toilet tank. She seems unhappy at her job and in her roles as a parent and a wife.
Mr. Nikos, a former host of a once-popular children's television show, initially seems controlling and lost in his arrogance. Portraits of himself adorn the walls of his home. His insistence on having only Greek spoken in a household where two-thirds of the occupants are Russian seems selfish, and yet understandable. While he is a man of pride, he also wants to leave a legacy. Late in the film, when he shares his secret room of memorabilia with Misha, Mr. Nikos come alive and Psykou effectively captures the feel of a bygone time and place. Mr. Nikos becomes as much of a dreamer as Misha.
But the film exists in reality even when the characters don't. Misha meets Victor, a sixteen-year-old emigre from Russia who immediately takes to the boy. At first Victor seems to be a welcomed friend for a boy whose mother is disengaged and whose stepfather is completely out of step with Misha. Victor takes the boy shopping, to the park and surrounds him with other youths. Unfortunately, Victor also shoplifts, offers lousy advice and engages in a highly disturbingly activity. Psykou presents Victor so matter-of-factly it shocks us when we get the full measure of the character.
Finally, there's Misha. Wonderful portrayed by Khomut. We feel trapped with the boy thrown into a life he can't bear, unable to find any external means—language, environment, friendship—to express himself so he turns inward. His actions late in the film, after Mr. Nikos suffers a setback, unnerves as we wonder if fantasy will save or corrupt the boy.
The film will challenge American audiences needing things tied up in a bow and directly spelled out. It's a delicate balance that Psykou achieves: characters that intrigue us but we can't say we like them, somber and raw scenes colliding with fantasy, an enticing mixture of Russia and Greek cultures. Her film is a sonic wonder, with animal sounds creeping onto the soundtrack in unexpected, subtle ways. Ands it often seems to be lit naturally, shot simply, harkening back to the Dogme 95 movement. Its deliberate pacing keeps us on edge, waiting for a shoe to drop, seemingly influenced by director Michael Haneke. Its denouement, a fusion of fairytale triumph and Olympic fanfare, is all her own.
The film debuts today at the Tribeca Film Festival.

| Marvin Brown's Movie Review Archive
Social tagging:
boy
>
Elina Psykou
>
fantasy
>
film review
>
Greece
>
In the Bloghouse
>
Marvin Brown
>
Russia
>
Son of Sofia
>
stepfather
>
Thanasis Papageorgiou
>
Valery Tcheplanowa
>
Viktor Khomut