The Age of Consequences (2016)
Unrated
We've seen climate change documentaries that present us with the unnerving prospects of global environmental dangers, real and theorized, pushing our ecosystem past a bleak point of no return. Have we seen one arguing that a cluster of catastrophes—international conflicts, migration, scarcity of resources, even terrorism—emanate out from the epicenter of a man-made ground zero: global war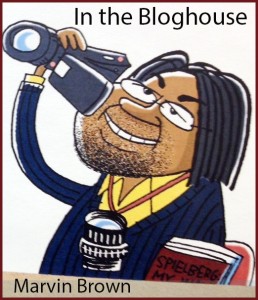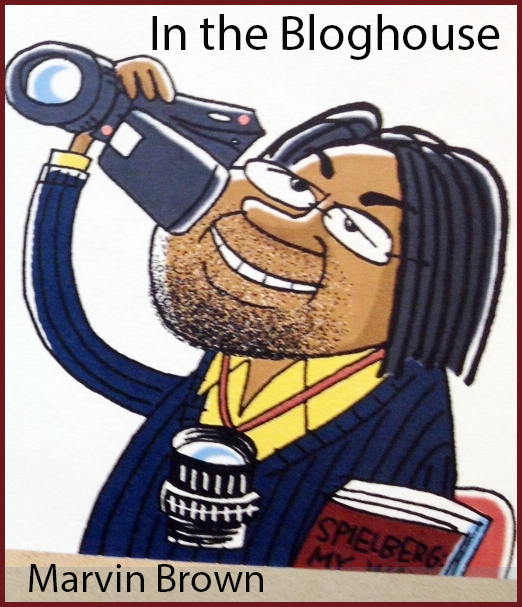 ming?
I might be slightly exaggerating when I say The Age of Consequences edges into the realm of a horror film.
The new documentary, professional and smartly directed by Jared P. Scott from PF Films, arrives Jan. 27 in an intense political season that either amplifies the stakes of its dire message, or will work against the film just as its call for cultural and legislative action is needed most. You know where you stand on the issue of climate change.
READ MY INTERVIEW WITH EXECUTIVE PRODUCER SOPHIE ROBINSON
Age works to tilt viewers away from partisan perspectives, hoping that fact-of-the-matter, up-to-moment catastrophes will speak louder than political talking points. The doc gets a big lift by featuring military experts speaking convincingly of their beliefs and, more importantly, experiences in the real cause-and-effect of environmental destruction. We've heard environmentalists and left-leaning politicians' pleas for action, but Scott's film mostly looks to admirals, generals, veterans to bolster an overarching theme that environmental abuses/neglect can cascade into civil conflict, migration catastrophes, food shortages, terrorism recruitment, and overwhelm humanitarian efforts.
What was once laughed off as "tree-hugger" hyperbole has been termed in some corners of the military as a "threat multiplier." The film follows the dominoes as they fall: Climate change exacerbated one of the worst droughts in Syrian history. The three-year drought begun at the end of 2006 ultimately triggered 1.5 million Syrian men to leave their farmlands and move to city locations, seeking jobs and food. Additionally, Iraqi refugees were at the time migrating into Syria. These two factors alone spurred a 30 percent population growth in urban areas, which in turn drove up food and apartment prices, as well as drained the health-care system. Such strife is cited by officials in the film as a factor giving rise to civil war. Broken social structures leave openings for terrorist recruitment. The film suggests climate-change hazards will increase such migrations and their consequences.
And look at the threat multiplier from a financial perspective: A 2010 Russia-China drought, the film states, lead to wheat shortages in those countries. The countries responded by purchasing wheat on the global food market, which drove up prices across the planet, spurring economic chaos.
And from a humanitarian perspective: When global warming wreaks havoc on populated regions, getting aid to displaced millions increasingly is becoming a logistical nightmare, and soon, the film suggests, an unsustainable effort. The U.S. military alone spends increasing amounts of time exclusively on humanitarian and recovery efforts. It would take but a small cluster of these catastrophes occurring simultaneously to break the back a nation or create a devastating domino effect across the globe.
Scott and his cameraman Michael McSweeney keep the film moving by using sharp visuals. A reoccurring radar chart graphic works well as a visual interpretation of the tangled arms of environmental and social threats across the globe. The film makes good use of archival footage from current conflicts and catastrophes. Hurricane Katrina footage still chills to the bone. A technique of placing a subject center frame and at a distance (to highlight beautiful corridors and staterooms of power) subvert the common method of using standard shots of talking heads.
The Age of Consequences left me wrung out and the solutions belatedly offered—better stewardship of the planet, alternative resources, a more aggressive timeline to confront environmental hazards—are of the stripe we've heard before and don't completely mitigate all the dread it previously piled on. Perhaps they can't. Maybe the film hopes to shock the viewer out of complacency. What remains to be seen is how it lands in an era in which those in seats of power and their supporters don't exactly seem like cheerleaders for climate-change activism.


| Marvin Brown's Movie Review Archive
Social tagging:
Age of Consequences
>
bloghouse
>
climate change
>
documentary
>
film
>
global warming
>
Jared P. Scott
>
Marvin Brown
>
Michael McSweeney
>
military
>
review
>
threat multiplier