Apparition Hill (2016)
Rated PG-13
Apparition Hill, the site where the Virgin Mary reportedly appeared before six local youths in what is now Bosnia-Herzegovina, is without doubt a place of inspiration. Is it also a place of healing, enlightenment and miracles? Well, every year, thousands seeking those rewards trek up a jagged hillside in the village of Medjugorje to the spot marked with a statue of the Blessed Mary.
Director Sean Bloomfield joined seven strangers on a two-week trip to Medjugorje and up so-called Apparition Hill to document experiences filled with urgency and desperation, curiosity and skepticism, hope and joy—ultimately providing the cast, and possibly viewers, with multiple levels of insight.
READ MY INTERVIEW WITH DIRECTOR SEAN BLOOMFIELD
Bloomfield selects his cast from a potpourri of video submissions: two atheists, Pete, who prefers finding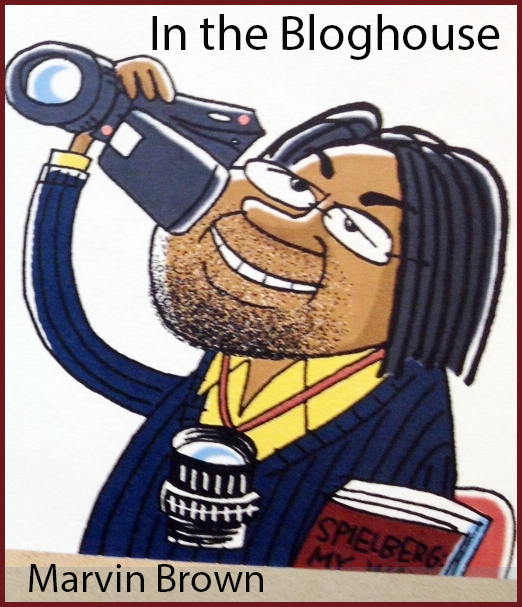 life's meaning in science and logic, and Mark, who craves knowledge beyond understanding but can't get there through spirituality; Rich, a widowed father of nine; Jill, a Catholic latecomer needing to strengthen her weakening belief; Holly, a terminally ill wife and mother whose husband Matt decides to join her on the trip; and Ryan, a sad on-off drug abuser who's been in and out of prison. There's an eighth participant, Darryl, who suffers from ALS. His condition confines him to a wheelchair, necessitating a separate, earlier journey to Medjugorje for him that serves as a side story in the documentary. He has a video chat with the rest of the gang to express his views on the journey he's taken as it prepares to trace his steps.
Along the way we meet Ben, a former addict who now resides in the community, and Miki Musa, a local guide who was featured in a previous Bloomfield documentary.
We take several pilgrimages with the cast—to the weeping Statue of the Risen Christ that resides behind the town's St. James Church, to the Blue Cross at the base of Apparition Hill, to the sacred spot itself and still further up to the hilltop where we find a holy site honoring Christ Himself—and we learn more about each along the way. The members seem to approach the experience with open minds, I must note. Certainly, our attention is drawn to the two atheists and Holly, who has Stage 4 cancer.
We regard Pete and Mark closely because we sense if they change, if they believe, there is something powerful going on here. They're both presented as skeptical but fair-minded enough to give the pilgrimage a chance. We regard Molly, who comes dangerously close to missing the trip due to her health, as the ultimate test case for these proceedings because of her bright smile, because of her relentless optimism, because she seems to be a wonderful wife and a loving mother. With her, as she smile through tears, we truly hope for miracles (even as Holly claims she's seeking only peace and enlightenment). Her struggle gives the film an undercurrent of suspense and sadness that might not have been the director's intentions.
The documentary attempts to take a nonjudgmental look at the cast and the community, but it's a hard sell. Peeking into these lives is personal, and you just can't move through Medjugorje without being swept along on its spiritual current. Catholicism runs deeply in this village. The cast attends Mass repeatedly, prayers are spoken, rosaries are counted, novenas are undertaken.
Of the six Herzegovinian children who claimed to have seen the Virgin Mary in 1981, the documentary focuses most on Mirjana Soldo. Sixteen at the time of her visitation, Soldo has basically devoted her life to her pilgrimages where she communes with Mary. We watch this visionary immerse herself in prayer and are simultaneously perplexed and moved. She is in a place beyond us as tears stream down her cheeks, her eyes look through this world and a knowing smile overtakes her. And yet, she later expresses what she sees, hears and feels is not beyond us.
The film's ending, powerful and raw, brings a journey to its inevitable conclusion, then Bloomfield tags on a sweet coda as a salve.
Lives have been challenged and changed, and clearly, the film hopes, not just for the cast we've observed.


| Marvin Brown's Movie Review Archive
Social tagging:
Apparition Hill
>
atheists
>
blog
>
bloghouse
>
cancer
>
Catholic
>
documentary
>
film
>
Medjugorje
>
Miki Musa
>
Mirjana Soldo
>
pilgrimage
>
religion
>
review
>
Sean Bloomfield
>
Virgin Mary